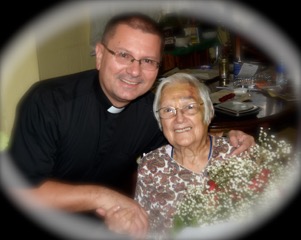 This Sunday we will have a special Blessing for Mrs. Auxie Viramontes, a long time parish member, who is celebrating her 100th birthday!
Father Tad went to visit her and presented her with a bouquet of roses.
Please join us this Sunday November 2nd to celebrate her birthday and share the blessings with our community.